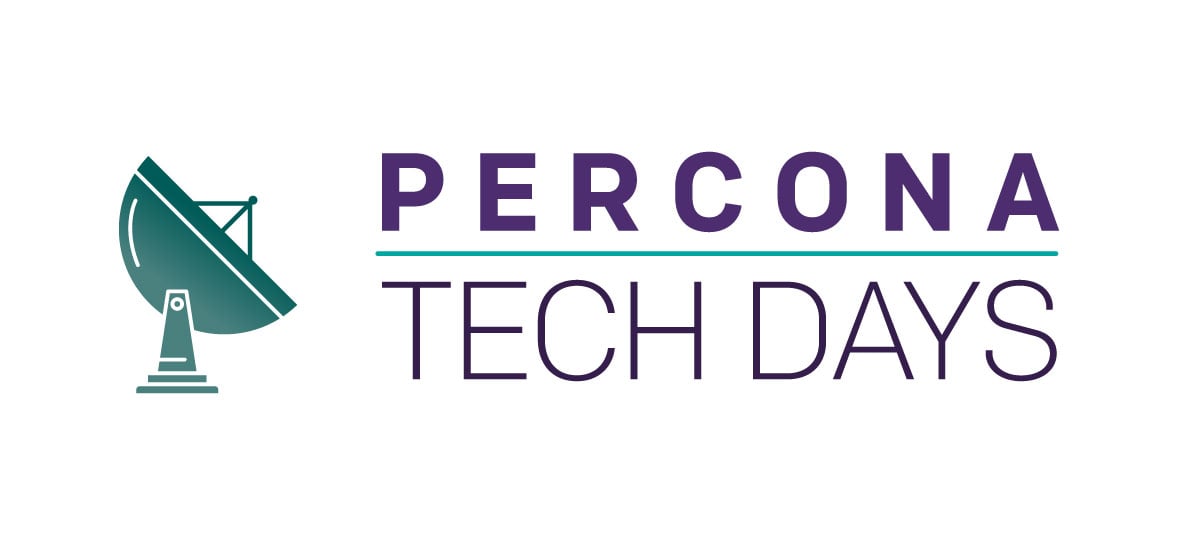 Thanks for your interest in our Tech Days series! The events are now complete and available on-demand.
Looking for your next online event? Join us October 20-21 for Percona Live Online!
Percona Live is the place to learn about how open source database technology can power your applications, improve your websites, secure your data, and solve critical database issues..
Learn how to optimize performance, architecture, high-availability, replication, and more in a multi-cloud, multi-database environment.
Discover how to burst scale and performance with cloud-native applications in database environments.
Ever wonder how to manage 1000's of databases effectively? Learn from the experts how to manage systems at scale.
Keeping systems up and running in the heat of an outage or a slowdown is key these days — learn core tips and tricks to manage even the most urgent situations.